LVP, WPC & SPC is the future of wood flooring, with its low cost and 100% water proof features it is an unbeatable choice. The look and feel is almost as real wood. Very versatile; Many of our clients use this for their flips, their multi million dollar retirement homes, vacation rentals, rentals, exterior siding and best of all you can use this for the entire house, flow from the living room, to the kitchen, laundry room and beyond.
We have over 100 options to choose from, starting from $1.99 per s.f.
Waterproof laminate now available
Laminate flooring gives the best of both worlds – perfect design and useful functionality. It is created to mimic the natural look of real hardwood, stone, and even patterns. Concerned about typical household splashes and spills? With the most recent waterproof laminate designs, we have you covered.
WPC (Wood-Plastic/Polymer Composite) Vinyl Flooring is an engineered luxury vinyl-flooring product that has been recently introduced to the floor covering industry. Wood Composites are still considered new materials relative to the long history of natural lumber as a building material and its mainly used for outdoor deck floors, and has also found use in many other items such as railings, fences, landscaping timbers, cladding and siding, park benches, molding and trim, window and door frames, and in recent years there has been a growing demand for wood composite floors in the floor covering industry.
Wood-plastic composites were first introduced into the decking market in the early 1990s. Manufacturers claim that wood-plastic composite is more environmentally friendly and requires less maintenance than the alternatives of solid wood treated with preservatives or solid wood of rot-resistant species. In the flooring industry WPC flooring has been trending up due to its advantage over laminate and engineered wood flooring for being 100% waterproof, extremely durable and being kids and pet friendly.
Construction
TUnlike regular vinyl floors that are made of a single piece of vinyl/plastic, WPC flooring planks are crafted in multiple layers
Base / Core Layer
The base or core layer in WPC flooring is produced by thoroughly mixing ground wood particles (Also known as wood flour) and heated thermoplastic resin which is then extruded and molded into flooring shaped plank pieces. By using this advanced manufacturing technology, manufacturing can produce WPC as an extremely durable core material and market it as being waterproof, rigid and highly dimensionally stable.
Luxury Vinyl Top Layer
The top layer in WPC floors are made with a 100% virgin vinyl it is molded and crafted with wood accents and grain patterns adding a level of realism and natural look that is highly sought for in todays flooring applications. In addition to its luxurious appearance, the vinyl top layer is also considered as a highly resilient, durable surface that is dent and impact resistant helping your floor stay beautiful for years to come.
Wear Layer
The wear layer on WPC floors is made of clear plastic polymer film. Applied to the top of the decorative vinyl layer, the wear layer allows the beauty of the floor to shine trough while adding an extra coat of durability and extends the life of your resilient flooring. The clear polymer film is designed to protect the vinyl layer from wear & tear, stains, scratches and most importantly provides an allergen free surface that is easy to clean and maintain.
WPC Vinyl Flooring wear layer's durability is determined by its thickness, The thickness of the wear layer is measured in mils, and wear layers are typically runs in 6, 12 or 20 mils thick, obviously the thicker the wear layer is the tougher and more resilient the flooring will be. Make sure to consider the foot traffic and the wear layer thickness when ordering WPC flooring for your next project.
In this unique collection you get everything you can ask for in a flooring product. The WPC (Wood-Plastic Composite) Flooring product in the Rocky mountain collection is extremely resilient and durable, 100% waterproof, available in a wide array of fascinating colors and includes a built in 1.5 EVA foam underlayment for sound and impact control. Resulting in a beautiful, strong, easy to clean surface, and the built in EVA pad can save time and money on easy and rapid installation.
T-Molding
A molding used as a transition piece from one rigid flooring to another of similar height or to gain expansion spaces
End Cap / Threshold
A molding undercut for use against sliding door tracks, fireplaces, carpet and ceramic tile, allowing expansion space and provides a smooth transition in height difference
U-track
The U-Track is used for installation over subfloor whether concrete or plywood. It is installed by attaching the track to the subfloor and a-molding is placed into the track.
Reducer Strip
A teardrop-shaped molding used around fireplaces, doorways, as a room divider, or as a transition between wood flooring and adjacent thinner floor coverings
Quarter Round
A molding used to cover expansion space next to baseboards, case goods, and stair steps
Flush Stair Nosing
A molding undercut for use as stair landings trim, elevated floor perimeters, and stair steps.
Additional Information
Ware Layer:0.5mm. (20 Mil.)
Surface Texture:EIR (Embossed In Register)
Finish:Semi-Matte
Click:Unilin
Installation:Float (Click)
Construction:WPC Vinyl Flooring
What is Engineered Wood Flooring?
In order to understand what Engineered Wood Flooring is one has to be familiar with its predecessor; Solid Wood Flooring. Solid wood floors are exactly as their name implies, meaning they are made of a solid piece of wood from the top of the plank to its bottom. Engineered wood flooring is real wood flooring as well, however instead of a solid piece of wood from top to bottom its made of several layers of high quality wood veneer and engineered wood composite products that are bonded together using high pressure, heat, and adhesive.
100% Real Wood Top Layer
Engineered wood flooring planks are usually constructed in a few layers. The top layer is made with 100% real high quality sliced cut veneer, which may come in a wide variety of species and textures that can be finished to produce exclusive styles and designs.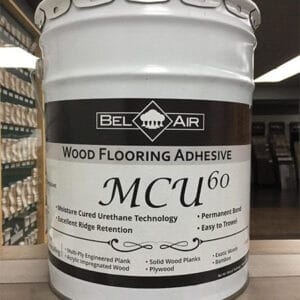 Core & Bottom Layers
The Core And Bottom Layers are generally crafted by crisscrossing layers of plywood with soft or hardwood composite products laid with the grain of each layer running perpendicular to the one below it. Bonded by extreme pressure, heat and adhesive, this construction method creates a highly stable core that can often be more dimensional stable then solid wood floors and is less likely to expand, contract or shift when moisture, humidity and temperature fluctuation occurs, Allowing this type of hardwood floor the ability to be installed in more areas of the home like above, on and below grade.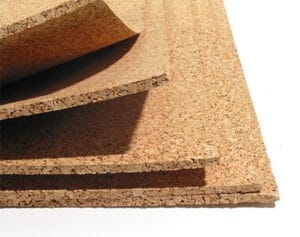 T & G (Tongue and Groove)
Our Engineered Floors are milled with a tongue and groove system for easy installation.
Our Options – Call for Pricing