Quality, Speed, Price & Relationship.
We have modernized the remodeling experience with years of experience and our present day technology. We streamline the kitchen and bathroom remodeling experience, while simultaneously providing quality, speed, price and a long lasting relationship.
We offer our clients the desired products and service to the point were they cannot ask for more. One key way we accomplish this is by before we try to satisfy our 'client', we understand and satisfy the person.
Quality
Our products are far beyond the accepted minimal standards. We can explain the different levels of our products and our industry products, from economy grade, standard grade and premium grade specs. We of course only carry premium grade products such as kitchen cabinets, counter tops and tile.
Speed
Efficiency is one of our top priorities in not only our business, but in the entire construction industry worldwide. We have turn around times as short as one day depending on the scope of project. We can install counter tops in one day, with as little as 3-5 notice. We can install a whole new kitchen in as little as 5-7 days (cabinets, counters, tile flooring, back splash, plumbing, electrical, lighting and demo) Of course this can vary depending on the size of the kitchen.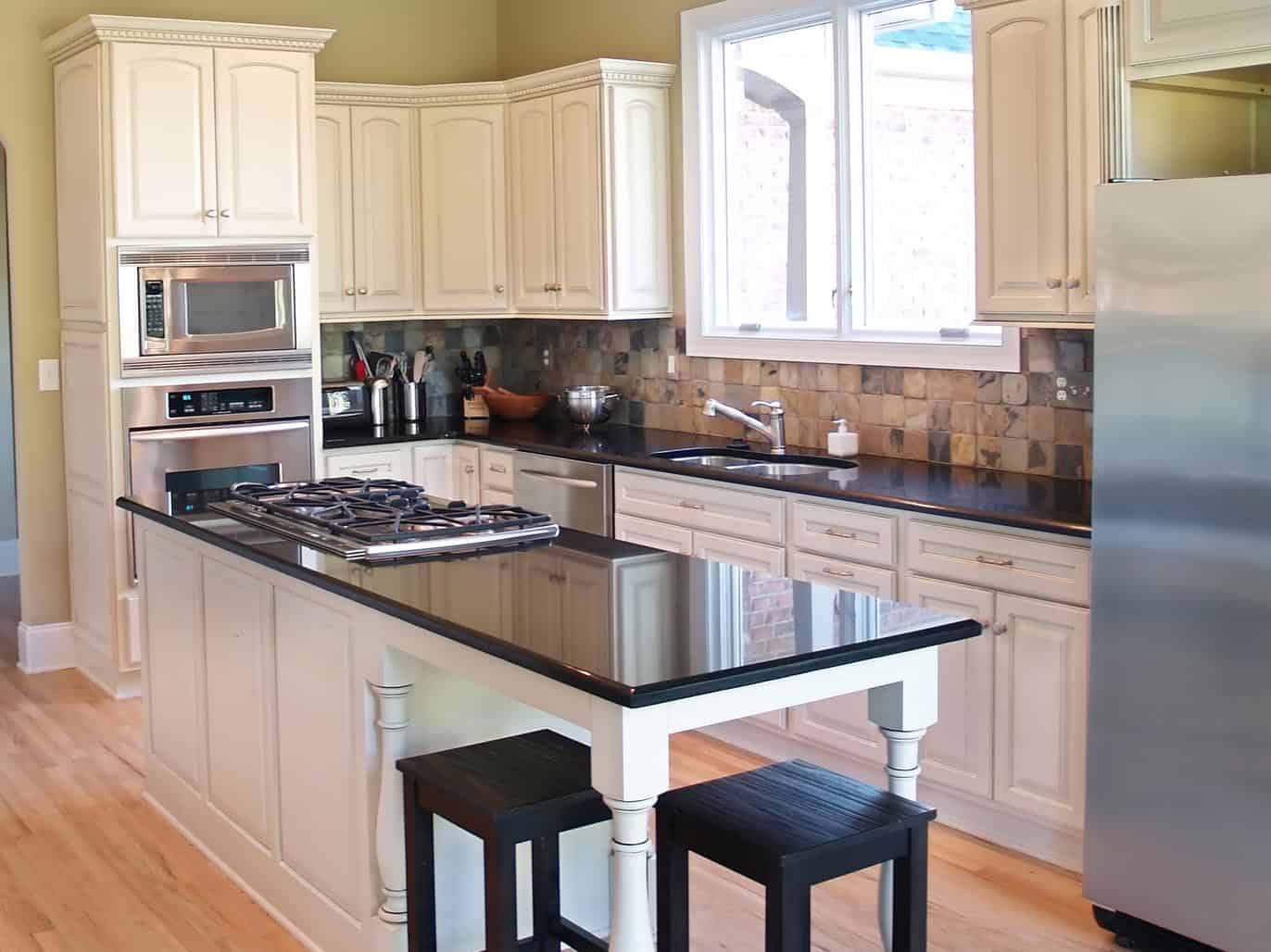 Price
We value our customers, we want you to have the best experience, service, product and best return on your investment. We are priced competitively, however at the same time we are a huge fan of the famous story of Picasso…
A woman who approached Picasso in a restaurant, asked him to scribble something on a napkin, and said she would be happy to pay whatever he felt it was worth. Picasso complied and then said, "That will be $10,000."
"But you did that in thirty seconds," the astonished woman replied.
"No," Picasso said. "It has taken me my entire life to do that."
My father Martin started his journey in the remodeling business when he came to America in 1980, Myself,  Greg – age 36 and my brother Joe – age 33 have been learning about the remodeling trade and running a business our entire lives.
Relationship & Service
Selling a service is invisible and tangible. You really never know what you're going to get when you hire a service company. You can't see it, you can't touch it, and yes, you guessed it, you can't smell, hear or feel it either. This is why we focus on relationships in our business. Selling a service, is basically selling a relationship. We guarantee our service, not just now during our remodeling project, but forever. We are here for you until death do us part, guaranteed.
Technology
Technology has upended many industries. We would not be as successful as we are now, without technology. We do cherish and still have the personification of the 'old way of doing things' however with a calm balance with technology it does create a better experience for ourselves and our clients. We are thankful and grateful for technology. It allows us to respond to customer in a matter of seconds via an email or a text message, create 3D designs on the go, measure and quote all from a picture, 100% accurately, send invoices and estimate without being present in our showrooms. We maximize technology to better our relationships.
Specialty Construction Company
We are a specialty construction company which means we can't help everyone. The project budget, scope of work, project location and timeline will be considered before we enter into contract with our clients. Without conveying any sort of a bad attitude, please note It is not uncommon for us to have a waiting list due to our service, quality and reputation.
We can assist you with all of these services. It is extremely convenient, time & money saving to let one company / contractor coordinate all of these services for you.

Contact us for a free estimate and consultation for your kitchen and bath remodeling projects