Plumbing, Electrical & Painting Services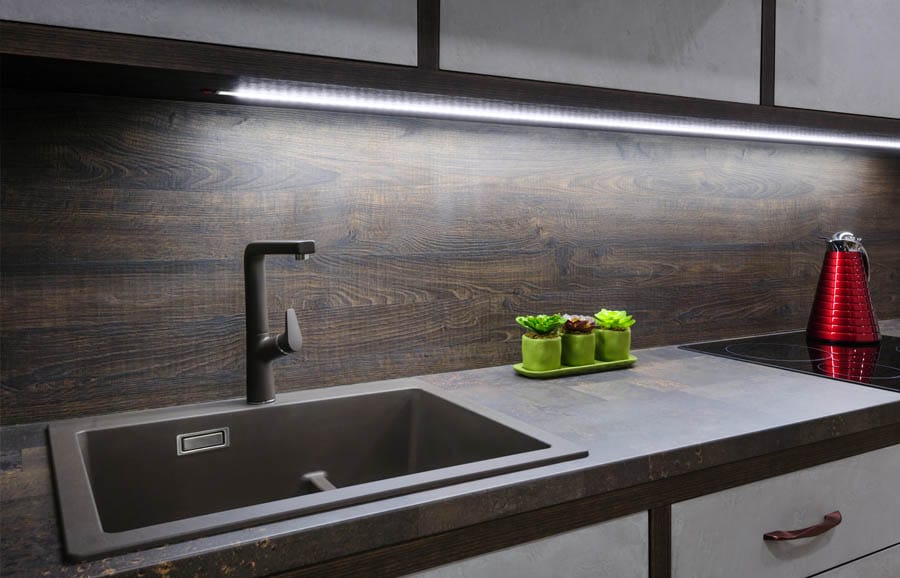 Complete your entire project with us and save your time and costs. We can assist with your plumbing, electrical & painting needs during your kitchen and bathroom remodel. The convenience factor is beyond great, imagine having one company doing everything for you, from A-Z. A typical kitchen and bath remodel consists of many trades, why hire and project manage 5 or more different installers from different companies, when you can just deal with one person and one company? You would actually spend less, and have less work to do yourself! By bundling all of the service with only one company, you will receive that special package price. This is truly a no brainer! Below you will find a list of what typically needs to be completed with a standard to advanced kitchen and bath remodel.
Plumbing
Disconnect & reconnect appliances, sink, faucet, stove, microwave, range hood, refrigerator
Update valves and fittings after demo
Recopper old galvanized piping
Relocate or close plumbing lines – i.e. move sink or gas line to other side of kitchen
Electrical
Update old electrical outlets to new GFCI (round-fault circuit interrupter, or GFCI, is a fast-acting circuit breaker designed to shut off electric power in the event of a ground-fault within as little as 1/40 of a second
Add new outlets with USB!
Recessed lighting
Painting
Complete interior and exterior painting – including kitchen cabinets painting makeover
Soffit removal & box light with crown molding
Removal of soffit to create a more open space feel
Get rid of the old box light with a can lights surrounded by beautiful crown molding
Below is a list of a typical kitchen and bath remodel sequence list – hire us and save time & money, we are licensed to complete all of the above.
The process / sequence of events to achieve a perfect kitchen & bath remodel:
Planning your space / selecting materials / Finalizing custom 3D designs
Prep work / Dust control (This takes about ½ to 1 day to complete)
Demolition & haul away of your existing kitchen (1-2 days)
Complete rough electrical/ lighting &/or plumbing work (2-7 days)
Patch drywall or replace it entirely (1-3 days)
Interior Paint (1-3 days)
Install flooring (1-3 days)
Install kitchen / bath cabinets (1-3 days)
Fabricate & install counter tops (1-2 days)
Install tile back splash (1-2 day)
Complete final electrical/lighting, appliances, sink & faucet reconnection (1-2 days)
Touch up paint (½ day)
Thorough clean up (½ day)
Enjoy your dream kitchen
We can assist you with all of these services. It is extremely convenient, time & money saving to let one company / contractor coordinate all of these services for you.

Contact us for a free estimate and consultation for your kitchen and bath remodeling projects