Kitchen Back Splash Tiles
Kitchen back splash is a very important factor during your kitchen remodel, usually the least of your expenses, but has a very high impact on the look of your overall kitchen. We have many options to choose from here at Choice Granite Inc. From your timeless subway tile, to a fancy mosaic or a custom handmade tile, we have it all. We also carry the latest and most trending options as well. There are many shapes, colors, patterns and sizes to choose from when it comes to your selecting tile for your back splash. A tile back splash is the way to go if you want a modern kitchen, and will usually cost less then running what you placed on your counter top all the way up, such as quartz or marble running all the way up. Using a solid surface all the way up does make cleaning a bit easier since there are no grout lines, but it is a somewhat outdated look.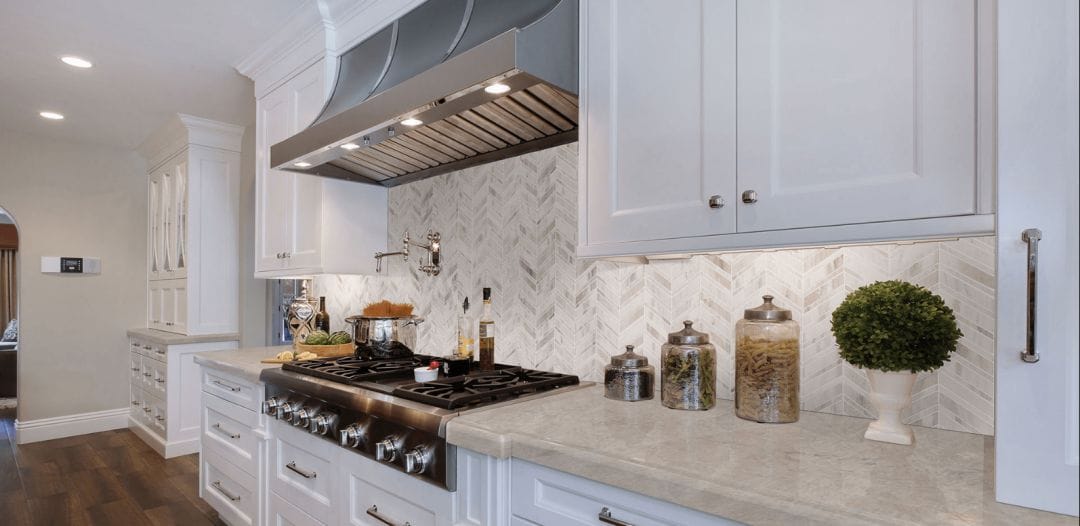 The kitchen back splash is one of the last items to be installed, so if you are having trouble deciding on which tile to choose (since there are endless options) you could proceed forward with installing everything else such as the floors, cabinets, counters & get your walls painted, then you can take samples of tiles to your home and see how it all ties in. Going this route, might delay your remodeling project / kitchen renovation a few days – but at leas you'll be able to make a better decision. A good way to start is by asking yourself if you want to go with a formal or informal style, then build from there. Do not worry too much about the right or wrong choice as beauty is in the eye of the beholder, but a good rule of thumb is to stick to contrast between the cabinets and counters and just select a tile that makes you feel good, go with your first instinct!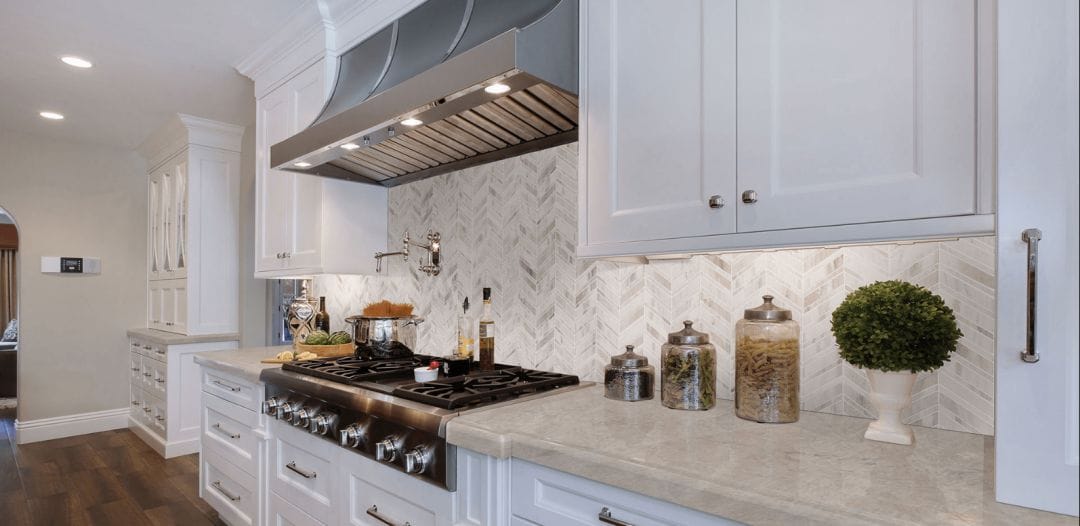 Choice Granite Inc. excels in providing swift countertop and tile back splash remodeling services, completing the transformation of your kitchen within a mere 48 -72 hours. Experience a remarkable upgrade today at an affordable cost. What sets us apart is our commitment to ensuring a seamless and efficient remodel process.
Elevate Your Kitchen with a Stunning Tile Backsplash
A Guide for First-Time Homebuyers
Congratulations on becoming a first-time homebuyer and embarking on the exciting journey of homeownership! One area of your new house that you'll likely want to personalize and upgrade is the kitchen. A kitchen tile backsplash can be the perfect addition to enhance both the aesthetics and functionality of your cooking space. In this blog, we will explore the importance of a tile backsplash, discuss the latest material options and installation services provided by Choice Granite Inc., offer maintenance tips, delve into grout color options, and guide you through the process of remodeling your kitchen backsplash as a first-time homebuyer.
Why Choose a Tile Backsplash
A tile backsplash not only adds visual appeal to your kitchen but also protects the walls from moisture, splatters, and stains. It serves as a durable barrier that is easy to clean, making it an ideal choice for the busiest area in your home. With an extensive range of tile options available, you can customize your backsplash to match your style preferences and create a unique focal point in your kitchen.
Exploring Material Options and Installation Services
When it comes to selecting the right tiles for your backsplash, Choice Granite Inc. offers a wide variety of materials to choose from. From classic ceramic and porcelain tiles to luxurious marble and sleek glass tiles, their collection caters to every taste and budget. Their team of experts provides professional installation services, ensuring that your backsplash is seamlessly integrated into your kitchen design, transforming it into a true culinary haven.
Maintenance Tips for Long-lasting Beauty
To keep your tile backsplash looking pristine, regular maintenance is essential. Wipe away any spills or splatters immediately to prevent staining. Use a mild cleaner and a soft cloth to gently clean the tiles, avoiding abrasive materials that can damage the surface. Additionally, it is recommended to periodically reseal your grout to prevent discoloration and maintain its durability.
Exploring Grout Color Options
Grout color can significantly impact the overall aesthetic of your tile backsplash. It can create contrast, highlight the tiles, or seamlessly blend in with them. Choice Granite Inc. offers a wide range of grout color options to complement your chosen tiles and achieve your desired look. Whether you prefer a classic white, a bold contrast, or a subtle tone that enhances the tile's pattern, their experts can guide you in selecting the perfect grout color.
Remodeling Your Kitchen Backsplash as a First-Time Homebuyer
As a first-time homebuyer, navigating the remodeling process can be both exciting and overwhelming. Here are a few steps to help you get started:
Visualize your dream kitchen: Take some time to gather inspiration by exploring interior design magazines, websites, and social media platforms. Create a vision board or a collection of images that reflect your desired kitchen style.
 Set a budget: Determine how much you are willing to invest in your kitchen backsplash remodel. Consider the cost of materials, labor, and any additional factors such as removing the existing backsplash.
Consult with experts: Reach out to Choice Granite Inc. for a consultation. Their team will guide you through the material options, help you choose the right tiles and grout colors, and provide an estimate for the project.
Plan the installation: Coordinate with the professionals at Choice Granite Inc. to schedule the installation at a convenient time. Be prepared for the process to take a few days, allowing the adhesive and grout to properly set.
Enjoy your new kitchen: Once the installation is complete, take a moment to admire the stunning transformation. Your new tile backsplash will not only elevate the aesthetics of your kitchen but also add value to your home.
Visit one of our showrooms to view tile samples. If you've seen a tile online that you like, send us an image and we can order it for you.