See how the cabinets, colors, and design elements that you're considering will come together in your finished space. It's an easy, risk-free way to experiment or sign off on your choices.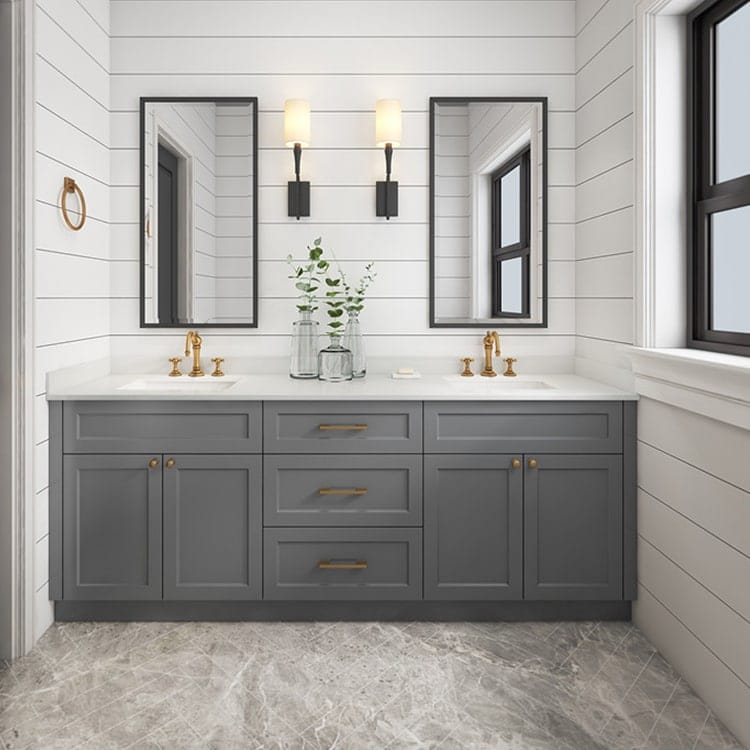 CHOOSE A BATHROOM
Pick one that resembles your bathroom. Or the bathroom you want.
PICK A DOOR STYLE
We've included a digestible selection of door styles so you can see the overall differences if you choose a slab door or if you go with a raised, recessed or grooved panel door.
PICK A FINISH
Paint? Stain? What about both? Like door styles, you'll find a selection of finish options that will give you a sense of what different color families will look like in an entire room.
PICK A COUNTERTOP
Pick a countertop, you will also have the ability to choose the every detail down to the edge used. 
Rest assured, we will go over the fine details & revisions of your custom design together at a later stage in your home – However, your price quote will not change!
Please make an appointment with us if you would like to discuss the vast details of the guidelines and code requirement.