In recent years, quartz countertops have grown in popularity, and for a good reason. In addition to being resilient and low-maintenance, they are also available in various designs and hues.
If you're considering Quartz countertops for your home renovation, here are some of the different types you can choose from:

Marble-Look Quartz
Marble is an elegant and enduring material, but it can be costly and high-maintenance. Quartz countertops can provide the same aesthetic without the inconvenience. Marble-look Quartz countertops mimic the veining and color variations of natural marble while being more durable and simpler to maintain.
Silestone by Prefab Quartz
Silestone is a well-known brand of quartz countertops that come in a variety of colors and patterns. Their consistency in color and texture makes them a popular choice in contemporary kitchens.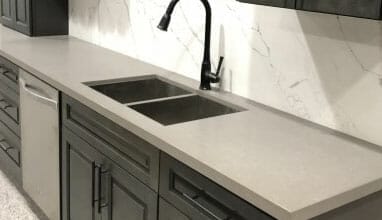 Grey Colored Quartz 
Quartz countertops in grey are a popular option for contemporary and minimalist kitchens. They provide a streamlined and sophisticated appearance that complements a variety of cabinet colors and designs. Grey Quartz countertops are also available in a variety of hues, ranging from light and airy to dark and somber.
White Colored Prefab Quartz 
White quartz countertops are a timeless option that will never go out of fashion. They provide a spotless and bright appearance that can make any kitchen feel more spacious and open. In addition to complementing a variety of cabinet colors and designs, white quartz countertops are a versatile addition to any kitchen remodel.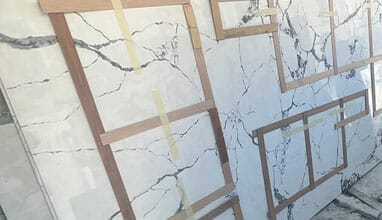 Low-Cost Prefab Quartz
If you are on a budget but still desire the appearance and durability of Quartz countertops, prefabricated Quartz is an excellent option. In addition, because these countertops are prefabricated in standard sizes and hues, they are less expensive than custom-made Quartz countertops.
Black-colored Prefab Quartz 
Black quartz countertops can make a statement in any kitchen with their dramatic and daring appearance. They match well with white or light-colored cabinetry for a striking contrast or darker cabinetry for a moodier, more refined appearance.
Granite-Look Quartz 
Granite is a popular choice for countertops, but it can be expensive and high-maintenance. Granite-look Quartz countertops offer the same look and durability of granite but with a lower cost and easier maintenance.

In conclusion, Quartz countertops are available in various designs and hues. There is a Quartz countertop for every taste and budget, whether you're looking for a classic white countertop, a bold black statement piece, or an alternative that resembles marble. Consider your design preferences, maintenance requirements, and budget when selecting a Quartz countertop for your home improvement project.
If you're in the Los Angeles area and seeking to remodel your home, visit the Hollywood showroom of Choice Granite & Kitchen Cabinets Inc. The showroom is conveniently located at 5065 Hollywood Blvd Unit 105 (next to AT&T) in Los Angeles, California 90027, making it accessible to residents.
Choice Granite & Kitchen cabinetry Inc. showcases samples of its Quartz countertops, kitchen cabinetry, and other products in its showroom. You can find a traditional white Quartz countertop or a dramatic black statement piece at the Hollywood showroom.
The showroom is open Monday through Friday from 10 am to 5 pm, but please note that an appointment is required to ensure personalized service. To schedule a free consultation or showroom visit, you can call 323-426-9816.
Overall, the Hollywood showroom is a great resource for Los Angeles area homeowners who are considering a home renovation. Choice Granite & Kitchen Cabinets Inc can assist you with new kitchen countertops, cabinets, and other home improvement products. Contact them today to schedule a visit to their Hollywood showroom or to learn more about their products and services.