Upgrade your kitchen & get your new Quartz Countertops installed in just 1 day!
Our process is very simple. The fabrication installers arrive at the job site with the prefab quartz slabs & their tools loaded in their truck. We set up shop wherever the homeowners & fabrication team deem best. (driveway, front yard, back yard, large patios) We then proceed forward with the complete sequence of demolition of existing countertops, templating, fabricating, installing & then cleaning up. If you live in a house (SFR) & the kitchen is small, medium or large size, this can be completed in one day. If it's a very large kitchen, we will finish within 1-2 days. Due to condominiums' downtime & access, these types of job sites usually take 2 days to complete.If you are going with a custom slab and not a prefabricated slab, the process is a bit longer – about 2-5 days of work. For our countertop projects we usually start about 3 -14 days after the deposit is paid.
This is how you select where you want the veins to be placed. This can be done at your job site or at our shop.
We have over 30 years experience in fabricating & installing quartz, marble & granite slabs.
Prefabricated Quartz Counter Top Choices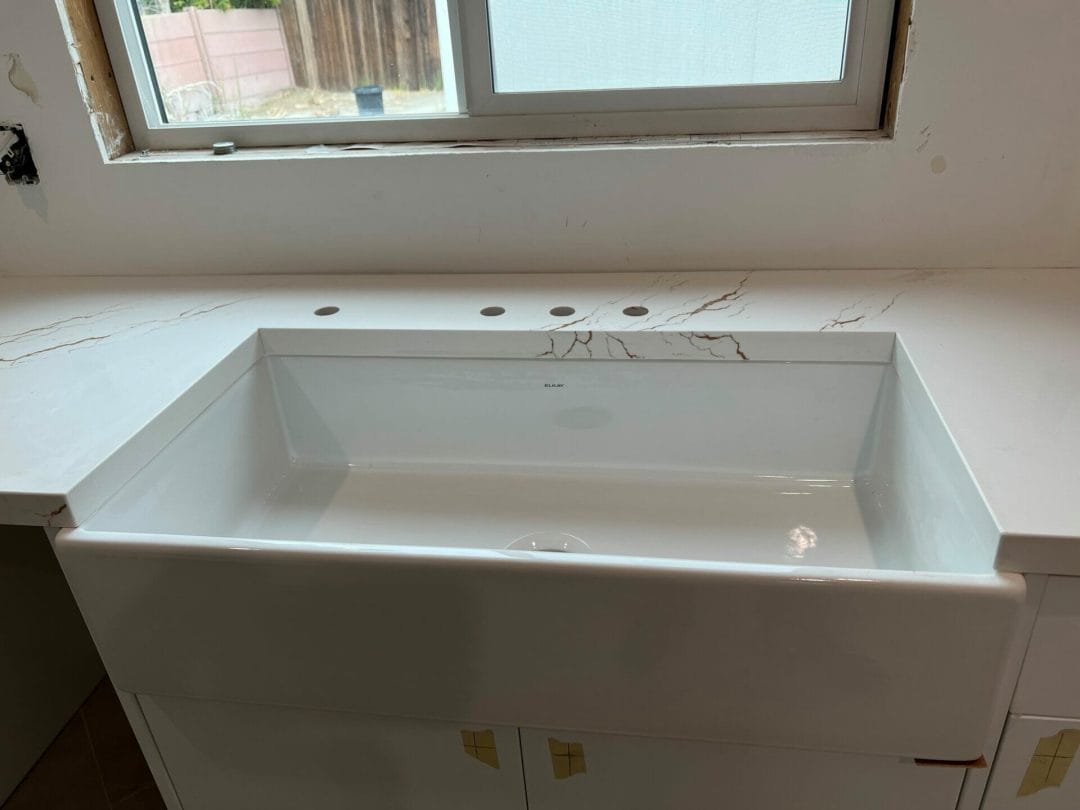 Now available 1.5" thick under mount sink flange edge in prefab
Custom kitchen quartz island / table with enough space for up to 6 seated diners.
Example of waterfall edge
Choice Granite Inc. is your go to contractor & company if you need quartz counter tops in Los Angeles or Orange County. We know everything there is to know about quartz & stone counter tops. With over 35 years of knowledge in the kitchen & bath remodeling industry, we have the answers to all your questions, concerns and topics. We carry every brand of quartz and offer fabrication services as well. Please contact us today for a free quote!
Quartz Counter Slabs Characteristics
Durable
Easy care & Maintenance
Scratch Resistant
Heat Resistant
Stain Resistant
15-20 year warranty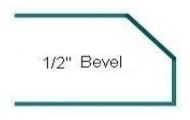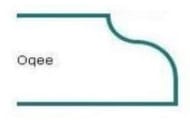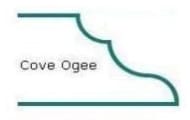 POLISHED
HONED
LEATHER/VELVET TOUCH

A glossy surface that is very smooth

Provides a flat to low sheen gloss

A textured matte finish most commonly seen on darker granite

Reflective polished crystals bring out the brilliant colors and grains of natural stone

This surface is very smooth, but often very porous

This texture is common in high traffic buildings

Surface usually has a soft sheen to it but is much less shiny than the glossy look of a polished stone.

Shine is due to polishing bricks and powders used during fabrication

It should always be protected with a penetrating sealer because it was wide-open pores

Leathered granite hides fingerprints, water spots, and smudges

The sheen is not from coating
Honed Stone colors are not as vibrant as polished stone
Shine is due to polishing bricks and powders, used during fabrication
| | |
| --- | --- |
| NATURAL STONE | ENGINEERED STONE |
| Keep glasses containing fruit juices or alcohol on coasters as acids and alcohols can react and darken the surface | Does not scratch easily but is affected by heat. Use hot pads or pot stands. |
| Sealing the area may bring out the color of the stone | Not recommended to use as a cutting board. |
| Immediately cleanup spills using a soft cloth or sponge | Even though quartz is resistant to liquids such as wine, lemon juice, tea, and soda, clean them up as soon as they spill on the surface. |
| Immediately cleanup spills using a soft cloth or sponge | Avoid cleaners with acidic or bleaching effect. Simple cleaning procedures such as non-abrasive cleaner, damp cloth, paper towel can be much better for regular cleaning purposes. |
| Stone cleaner is preferable, avoid using abrasive cleaners such as dry cleaners or soft cleaners | Strong solvents and chemicals such as paint removers, trichlorethylene or methylene chloride will – damage the material. Bleaches, permanent markers or inks are better kept away from quartz stones. |
| Use a few drops of neutral cleaner, mild cleaning liquid detergent, or stone soap along with warm water to clean the stone surfaces. Dry with a soft cloth. | |
| Using strong chemicals such as vinegar, ammonia, lemon or acids can dull the surface | |
| Granite is hard and can dull your knives. Using a cutting board to maintain their sharpness. | |
| Use a squeegee to minimize soap scum. Use non-acidic soap scum remover to remove the scum. | |
| | | | |
| --- | --- | --- | --- |
| MARBLE | Marble is a metamorphic crystalline rock formed when limestone has additional heat and pressure applied to it by the earth's crust, causing the stone to re-crystallize. | QUARTZ | And engineered material that when combined with pigmentation and binding agent, the result is a beautiful and durable manufactured countertop. |
| GRANITE | Granite is a platonic igneous rock having visible crystalline texture, generally composed of feldspar, mica and quartz | QUARTZITE | Quartzite is a metamorphic stone where quartz grain originally belonging to sandstone has recrystallized. |
How much will my new Quartz Counter Tops cost?
Send us measurements & pictures via email, text or walk in - or we offer free in home measurements.
Tell us what style & color you're interested in.
You will then receive an itemized quote & 3D design that is 98%-100% accurate!
Rest assured, we will go over the fine details & revisions of your custom design together at a later stage in your home – However, your price quote will not change!
Featured Colors to Get Inspired
Laurent
available in a meshed or matte finish
Inspired by the natural stone Port Laurent, the striking colorway features a dramatic dark brown background crisscrossed with veins of gold.
Posidonia Green
available in a suedee finish
A serene green, full of light that elegantly illuminates spaces and offers harmony to any room.
Ethereal Glow
available in a Polished or suede
The veins, in elegant shades of gold and gray, blend into a nuanced white background, crossing the board and distributing the color in every corner, adding value to the design.
Available thicknesses: 1.2cm, 2cm and 3cm
NOW CARRYING PREFAB QUARTZ BY SILESTONE!
Prefab Quartz Available in 10′ x 26"
Silestone by Cosentino Prefab Quartz
Available in 15 colors Prefabricated Quartz Available in 10′ x 26″
Large Quartz slabs
Available 138" x 79" (limited stock)
Quartz Counter Top Pricing
The best way to receive a quote is to follow our pricing system above or contact us for a free in home estimate.
Custom slabs and prefab slab are priced differently. We have custom slabs starting at $35 per s.f. Installed however you must have a minimum of $50 s.f. To receive this low pricing. We do have very competitive fabrication and installation rates for your counter top slabs.
Prefab quartz counter top slabs from $299 – 9'x26"
Custom slabs from $699 – 120"x56"
Jumbo slabs available
Leather & Honed finishes on bath and kitchen counter top slabs are also available for a low cost
Prefab quartz available in 10' long (certain colors)
We carry the top brands in the quartz counter top industry!
Silestone
Caesarstone
Pental
Quartz Master
LG
Spectrum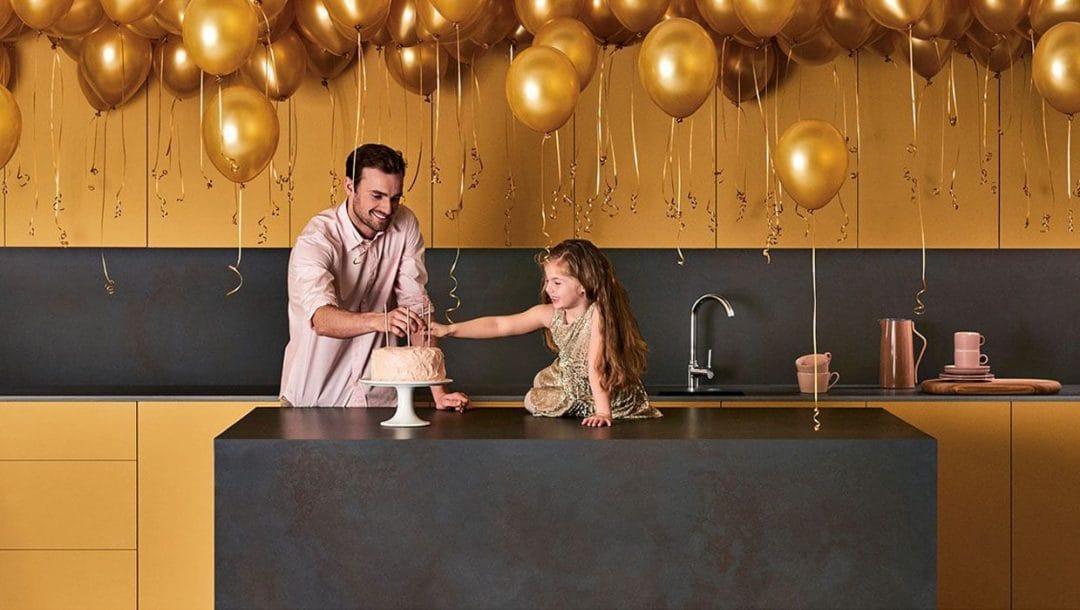 Prefab quartz Countertop Available Sizes
108''x26''
108''x36'' (peninsula / island size)
108''x42'' ' (peninsula / island size)
108''x52'' ' (peninsula / island size)
All finished with square edge
that is 1.5'' thick
Licensed, bonded and Insured – Family Business since 1998!
Competitive counter top fabrication rates In Los Angeles and Orange County!
– Check out our yelp page to see all of our positive reviews!
Quartz Coutner Top Knowledge:
Our Prefabricated Countertops are available in Granite, Marble, Travertine, and Venetian Marble. Standard sizes are 2CM 108''- 112" x 26" x 2cm thickness (subject to change) . Each size includes a matching 6" High Backsplash. The 2CM countertops have a 1-1/2" laminated Or mitered square flat.
QUARTZ, GRANITE & MARBLE COUNTER TOPS TRENDING TOPICS:
QUARTZ VS. GRANITE
Granite VS. Quartz – The endless debate! Quartz is much harder than granite, which also means quartz is more durable! Quartz is virtually bulletproof. Since quartz is man-made, it is non – porous. This means that bacteria will not exist on the quartz! The other key difference between the two, is simply the look – quartz tends to be more of simpler look, while granite tends to have busy patterns.
CAN YOU PUT A HOT PAN ON QUARTZ?
The answer is yes and no. We recommend as most industry leading factories, a max of 150 degrees can be placed on quartz directly! Be careful, quartz is made with resin, if something very hot is placed on it, the resin will melt and result in a permanent stain that is not covered by any warranties!
HOW MUCH DOES QUARTZ COST?
Prefab quartz is very affordable to due the prefab manufacturing process. We also do not have a high mark up on our services! Prefab generally starts at around $30 per s.f. Installed. Which is very affordable!
PREFAB IS AVAILABLE IN ISLAND/PENINSULA SIZES:
Yes, it sure does! Pre fab comes in 3 island/peninsula sizes: – 108''x36''- 108''x42''- 108''x52''
IS GRANITE OR QUARTZ MORE EXPENSIVE?
This is a toss up! The out the door price depends on a lot of factors, however generally speaking granite is cheaper then quartz. However, there are a lot of exotic granite colors, that can cost more then standard or medium priced quartz counter tops. The pricing system also gets a bit tricky, if you are not comparing apples to apples – for example, you need to compare prefab with prefab, & custom with custom slabs. If you compare a low cost prefab quartz counter top vs. an exotic granite or marble custom slab, then surely the custom slab will cost much more then the prefab quartz! The best way to narrow down the pricing is to come into our showroom, select a quartz, marble and granite you like, and we can provide you an accurate quote for all 3 of your choices. This is the best way to obtain a 100% accurate quote!
CAN YOU CUT DIRECTLY ON QUARTZ?
Absolutely! You Can Cut Food Directly on your Quartz Countertops! Quartz is very strong, and durable by nature.. It is extremely scratch resistance.
DOES QUARTZ NEED TO BE SEALED?
Quartz counter tops are man made – therefore it is non-porous and does not require any sealing. Quartz is virtually maintenance free!
HOW TO CLEAN QUARTZ COUNTER TOPS:
The easiest way is a paper towel with warm water and a bit of dishwashing soap, since dishwashing soap is antibacterial – then again quartz is non – porus, so that means bacteria shall not penetrate the stone, but its nice to be extra clean! You can also buy a counter top cleaner at target or amazon for about $10-$15. A counter top cleaner will use the words stone/granite/marble/quartz etc..etc…You can also use diluted vinegar.
CAN YOU USE LYSOL WIPES ON QUARTZ?
Clorox or Lysol wipes may be ok for fast and quick – just not often and make sure it is bleach free!
DOES WHITE QUARTZ STAIN?
Quartz countertops are made with about 5-12% resins, the resins and all other minerals in quartz are non-porous and never have to be sealed. … Water and other liquids will not stain a white quartz countertop. However, high heat can burn the material and if temperatures change quickly, the countertop could crack.
DOES QUARTZ EMIT RADON?
Quartz and granite contain varying amounts of uranium, thorium, and potassium, which are naturally radioactive. A single study is not definitive, of course, but it does suggest that radon from quartz countertops is an insignificant hazard.
DOES QUARTZ ADD RESALE VALUE TO MY PROPERTY?
Absolutely! A study shows you will receive at leas a 55% ROI. Quartz is the # 1 choice for counter top, due to its durability, maintenance, and affordability.
PREFAB SLAB VS. CUSTOM SLAB
This is a question we get asked every single day.
A lot of potential customers find the word prefab a bit worrisome, but in reality – you have nothing to fear. Prefabricated quartz, marble, quartzite & granite countertops are much easier to fabricate, handle, & install which means it is more cost-effective than large custom slabs, however at the same time, homeowners, builders, whomever decides to use prefab instead of slab, you will not sacrifice, quality or durability. Try to think of prefab as a different/next step in the manufacturing process, instead of buying an unfinished raw large slab, you are buying a smaller ready made slab. The quality, stone, mineral breakdown is exactly the same, only the shape & size are different! Prefab is advancing every year, due to its affordability, prefab also comes in a multiple edge profile such as round, square and ogee bull nose edge styles.
HOW THICK ARE PREFAB SLABS?
The answer is industry standard 2cm (¾'' thick) However, the edge profile doubled up at 1.5'' (the exposed edge profile that we see, is 1.5'' thick) This is the same specifications as custom slabs!
DOES PREFAB COME IN MORE FINISHES?
Prefab comes in polished mostly, however there are a few prefab colors that are available in a honed or leather finish.
Written by Greg @ choicegraniteinc.com https://choicegraniteinc.com
We also offer Limestone, Soapstone & Travertine Slabs Los Angeles Prefab & Slab